Horse Riding Safaris in Masai Mara
One of the most exhilarating experiences on Safari is to explore the raw wilderness of Africa on horseback, not least because locations such as the extended regions of Masai Mara Game reserve are rich in wildlife and the thrill of being close to magnificent animals while on horseback is a special attraction.
While on the ride you will be listening to the beat of the bush and its silence, where you can hear the earth breathing beneath your horses hooves and a night sky lit with the cool intent of a billion stars. Allow your horse to connect you to the rare elements of grace, beauty, spirit and coiled labyrinth of wilderness whilst exploring the transitory home of millions of traditional migrants on their annual visit and some permanent residents.
Horse riding Safaris in Masai Mara are not permitted right inside the main Reserve and are therefore only offered in surrounding areas of the larger Maasai Mara region which includes private conservancies and game ranches.
There are two sessions for the horse riding safari, each session is 2 hours. The morning session which starts at 7:00 am and ends with a bush breakfast out on the plains of the Mara, hopefully surrounded by wildlife! This means you will be collected from your camp/lodge 45 mins to 1 hour prior to start of the experience, depending on where your camp/lodge is located from the stables.
The afternoon session starts at 3:00 pm and ends with a sundowner out on the plains of the Mara, hopefully surrounded by wildlife!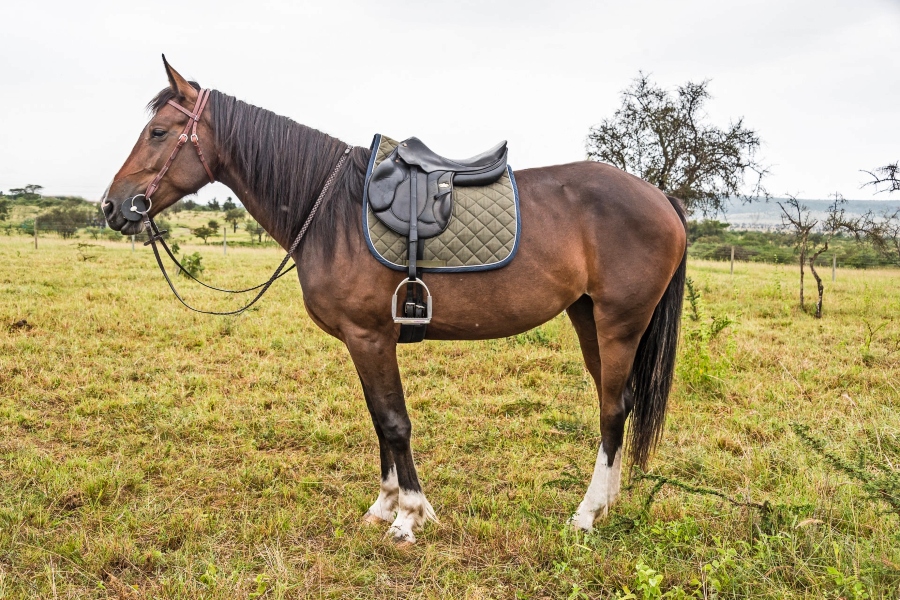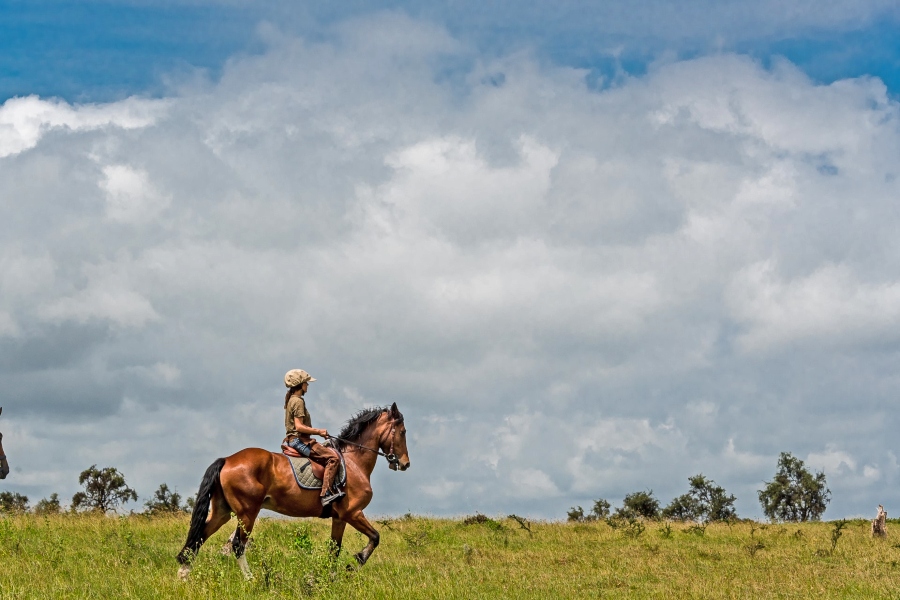 Price/ Rates for Horse Riding Safari: The rates are USD 200 per person for two hours and this includes breakfast/sundowner out on the plains of the Mara, respectively.
The horse riding safaris takes place at Olerai conservancy. During the ride you will be accompained by an English/ Spanish trail saddles rangers for general security within the conservancy. You will also be provided with well chosen, fitted and maintained protective gear for your safety.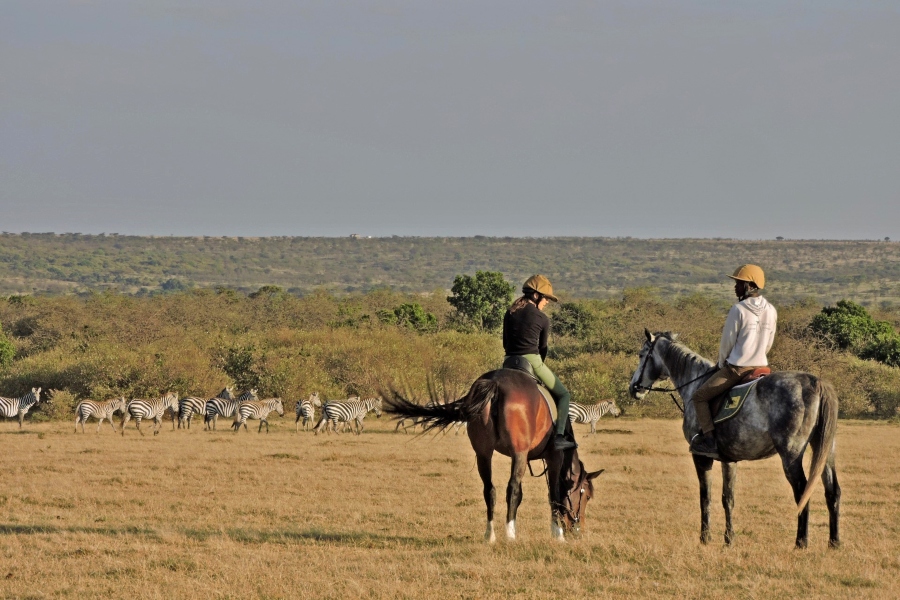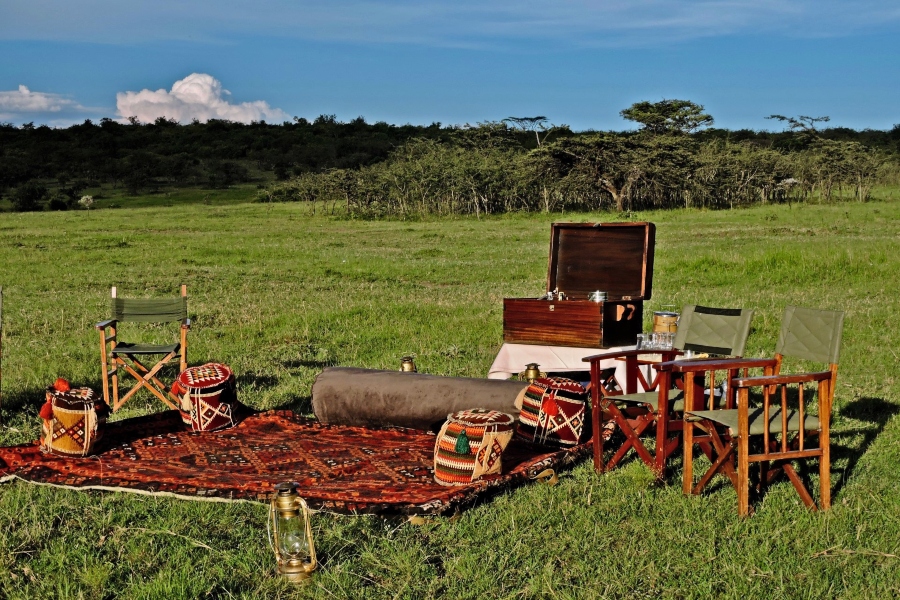 Booking the Horse Riding Safari: Please send us your preferred date which has to be at earliest, the second day of your stay in Masai Mara. We need to know where in Masai Mara you will be staying the night before, so as to check if a timely transfer is possible to the stables.
Basic riding ability is a pre requisite for fully enjoying a Horseback tour in Masai Mara or other locations in Kenya where such safaris are offered including Laikipia, Amboseli, Mount Kenya and Lake Naivasha area.