Is There Malaria in Maasai Mara
Malaria is the biggest health concern for visitors traveling to Kenya, and as such some of the recommended vaccinations include yellow fever, influenza, hepatitis A & B, meningitis, cholera and typhoid. However, due to the high elevation of Masai Mara, Malaria is very rare since mosquitoes do not live at those elevations. Although Malaria is sparse in this region, it does exist. Therefore, all visitors visiting Masai Mara are advised to used mosquito repellants that contain DEET, as they are the most effective as well as covering up at dusk to minimize the risk of being bitten by mosquitoes.
Some of the lodges and camps in the Mara provides mosquito nets and insect repellants but we still encourage you to pack your own preferred brand of insect repellants. Travelers are also strongly advised to consult with their doctors about taking Malaria prophylaxis before traveling. Read more about Malaria facts here.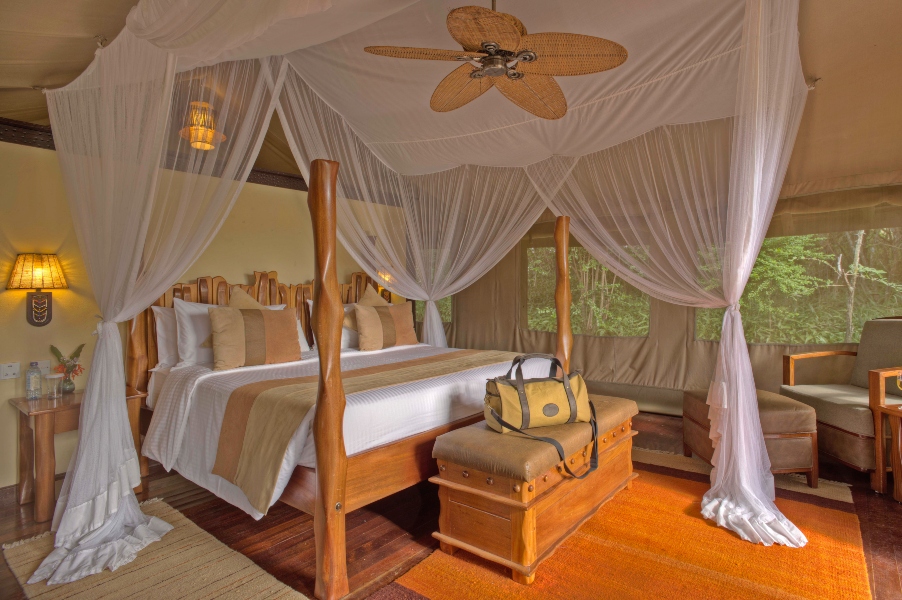 Mara Sarova Game Camp - Club tent with provision of a mosquito net