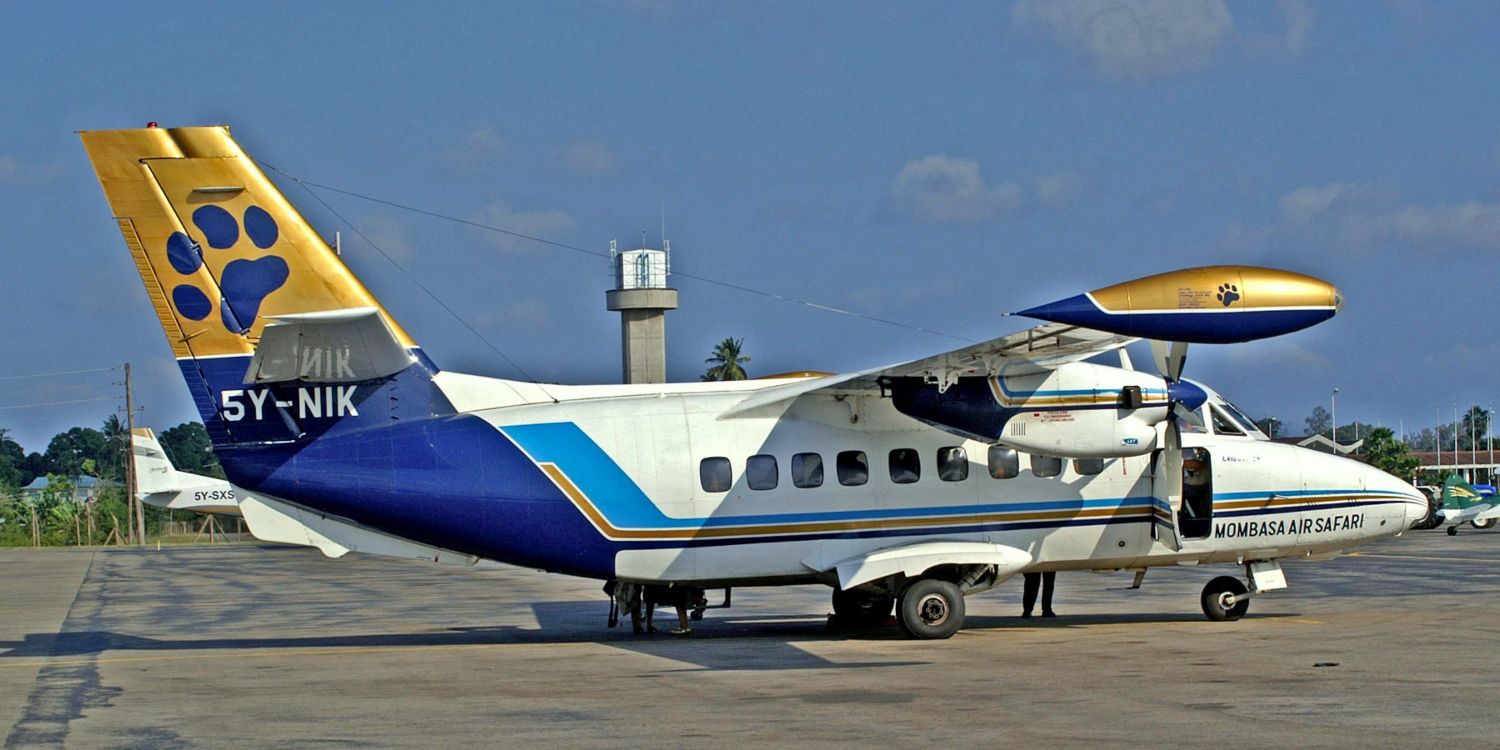 Flights to Masai Mara from Mombasa
Flying is the quickest way to get to Masai Mara from Mombasa, which takes approximately 3 hours including transfers. Booking a flight to Masai Mara is an easy process though one ought to note that the flights take off and land from the Mombasa Moi International Airport, though certain limited connections may be booked from the Malindi and Diani- Ukunda airport including charter flights on request. There has been one main airline offering domestic flights connecting Masai Mara and Mombasa, namely Mombasa Air Safaris.
Schedule & Costs of Flights
Mombasa Air offer a daily scheduled flight, with the same plane returning back to Mombasa Moi International Airport after every set of flights. The flying time is usually 3 hours though actual time depends on how many interim stops the flight will make, ( known as ''hops'') as they land to drop or pick up passengers from various Airports or airstrips. Most flights limit stops to the fewest possible so the timing of 3 hours to the Mara is practially fairly accurate. See the schedule below. The prices for a one way flight from Mombasa to Masai Mara range from US$ 330 - 380 per person while a return ( two way) flight would cost anything from US$ 430 - 490 per person including taxes, depending on the season and availability.
Daily Flights to Masai Mara
Flights
From
To
Dep
Arr
Morning Flight
Mombasa
Masai Mara
7:30
10:30
Afternoon Flight
Masai Mara
Mombasa
14:00
16:30
High Season: 16 December - 31 March & 1 July - 31 Octomber
Low Season: 1 April - 30 June & 1 November - 15 December
Enquire for Flights
Airlines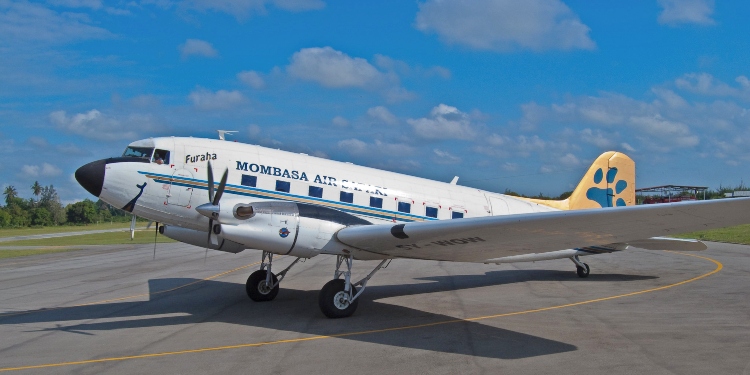 As mentioned above Mombasa Air is the main airline that offer direct flight from Mombasa / Diani to Masai Mara and vice versa. The airline generally have an excellent safety record and operate to high standards with professional staff.
Enquire for Flights
Moi International Airport, Mombasa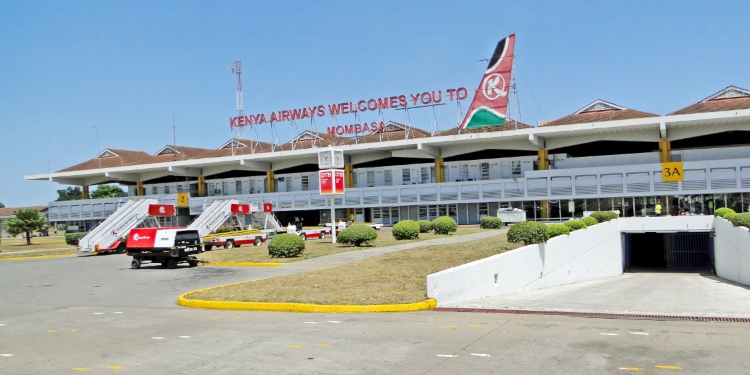 Moi International Airport, is an international airport in Mombasa, the second-largest city in Kenya. It lies approximately 425 kilometres (264 mi), by air, southeast of Jomo Kenyatta International Airport, the largest and busiest airport in the country. There are two terminals at the airport. Terminal 1 is primarily used for international flights, while Terminal 2 is used for domestic flights.
Diani - Ukunda Airport, Mombasa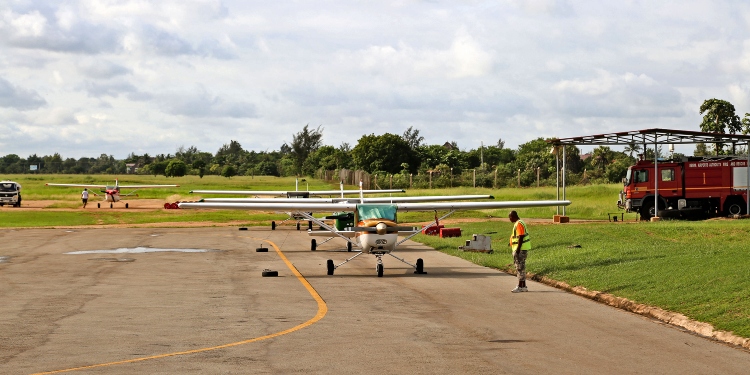 Diani -Ukunda Airport is an airfield near Diani Beach in Kwale County, Kenya. The airport serves the local areas of Diani, Tiwi and Msambweni. The airport operates Air Kenya services to and from Nairobi's Wilson airports as of 2013. Many services are private charter, providing tourist access between the beach resorts and inland game reserves.
Airstrips in Masai Mara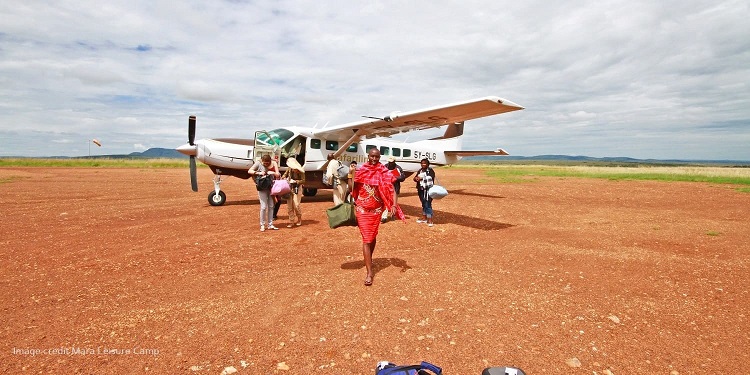 There are close to a dozen airtsrips in Masai Mara, including the community wildlife conservancies and game ranches surrounding the main Reserve. It is imperative to book your flight to the airstrip nearest to your accommodation to avoid unnecessarily long transfers which also happen to be rather expensive. See more details on some of the airstrips in Masai Mara including Keekorok, Siana, Musiara, Ol Kiombo and Serena airstrips.
Flying Packages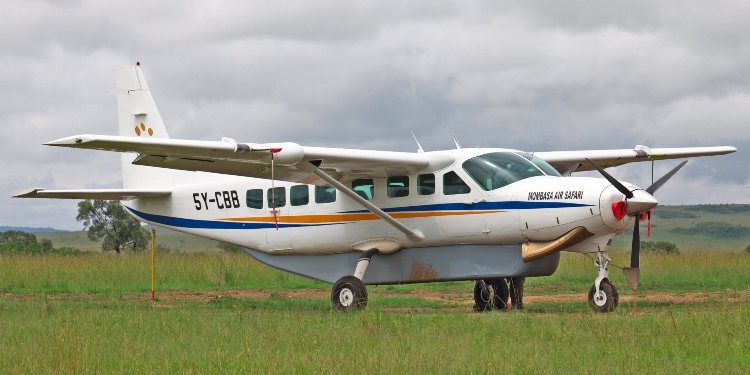 Fly-in Safaris to Masai Mara are popular due to the convenience of the short 3 hours flight compared to driving yourself there. Flights to Masai Mara being readily available, a flying package safari is possible to book for most safari lodges and camps in the reserve. Flying to the Mara is also suggested for those who want to enjoy game drives in an Open sided safari vehicle.
See Fly-in Packages
Why Fly to Masai Mara: Advantages & Disadvantages of Flying to Masai Mara:
The main advantage of flying from Nairobi to Masai Mara is to save time especially useful for shorter safaris such as an overnight or two night trip, since it is a 3 hours flight versus driving there. Secondly, with the road to Masai Mara being bumpy and dusty in places, passengers with a medical or back conditions that can become worse with road travel should only consider flying.
The disadvantages of flying include the cost, especially so if there are more than two passengers in a group. Baggage is limited to only 15 kilos per passenger and this includes carry on and check-in. Lastly, the road trip, though long, does give one the real feel for the country you are visiting and offer a more adventurous journey to your destination, further increasing the occasion of being in the wilderness.