Dinning Experience at Carnivore Restaurant in Nairobi
Dinning at Carnivore Restaurant, located just 8 kilometres from Nairobi city centre, is a must visit experience for a first-time Kenya visitor ! The restaurant's specialty is meat, with an option of choosing between an all-you-can-eat lunch or dinner in a garden setting. They have a variety of juicy meats roasted over a charcoal fire including Ostrich, Crocodile, Camel and Venison depending on what's available locally, served alongside beef, lamb, pork and chicken. Delicious side dishes which complete this African cuisine includes salads, soups, vegetable dishes and authentic sauces as well as desserts and Kenyan coffee.
The experience works on a simple all-you-can-eat basis: as long as the paper flag on your table is flying, beautifully attired waiters will keep bringing the meat, which is carved right at the table. This dinning experience is enhanced by the informal, house cocktail the 'dawa' ( magic potion in swahili), which serves to hydrate, refresh and sharpen your palate for every delicious bite. Since 1980, when the restaurant opened its doors over two million international guests have shared in what is known as "the ultimate Beast of a Feast".
The restaurant is famously known for all kinds of meat,but they also have a place for vegetarians. Vegetarians are well catered for and in an all eat as much as you can setting.
Lunch or dinner at Carnivore Restaurant goes for US$ 40 per person. Drinks are charged separately, but all food and deserts are included in the price. It is important to pre-booking your meal at The Carnivore Restaurant as it ensures your seat at the table, with the convenience of pickup and drop-off at centrally-located accommodations in Nairobi city centre and its environs.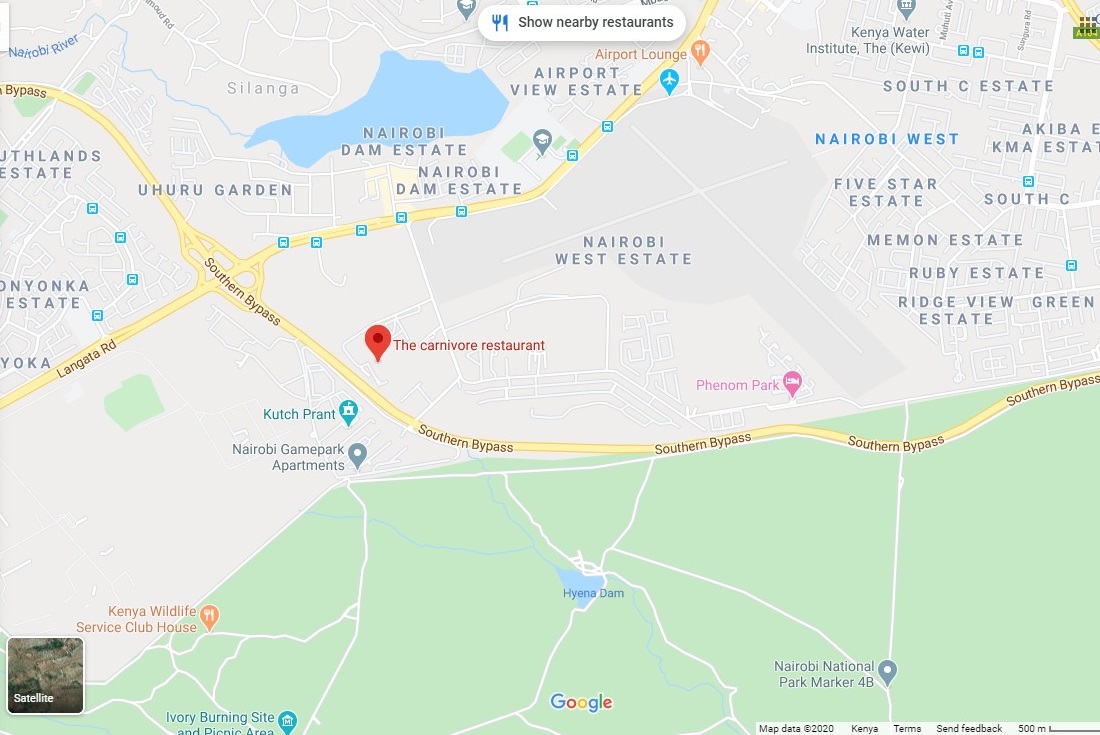 The restaurant is open daily, with lunch being served starting from 12:30hrs to 14:00hrs and dinner starting from 19:00hrs to 21:30hrs.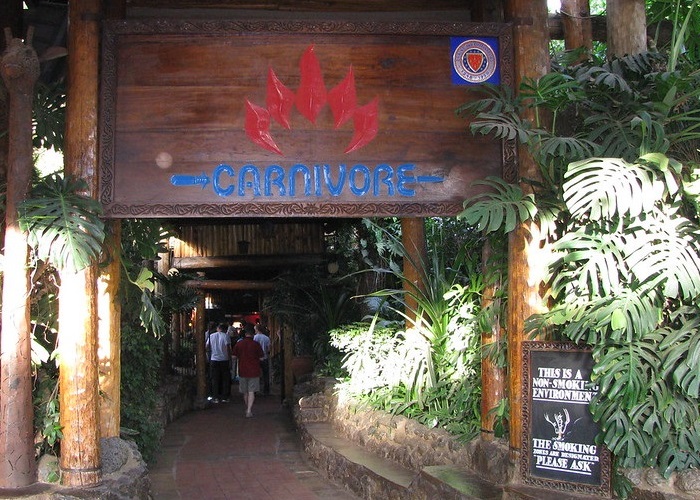 The Carnivore Restaurant is justifiably referred to as Africas Greatest Eating Experience, and it has being voted twice amongst the worlds 50 best restaurants by UK based Restaurant magazine.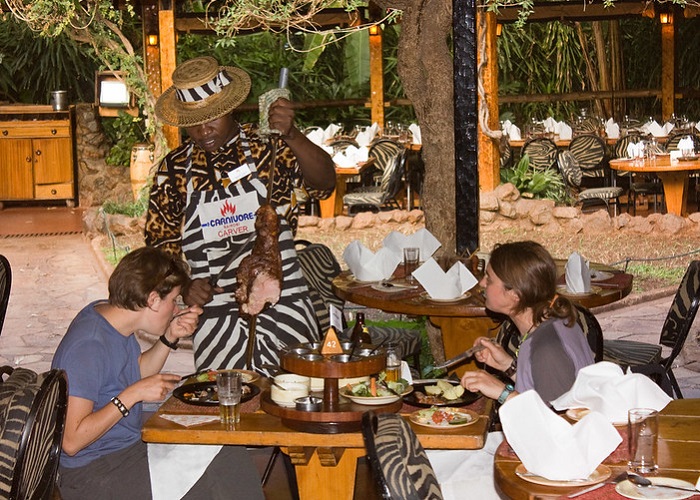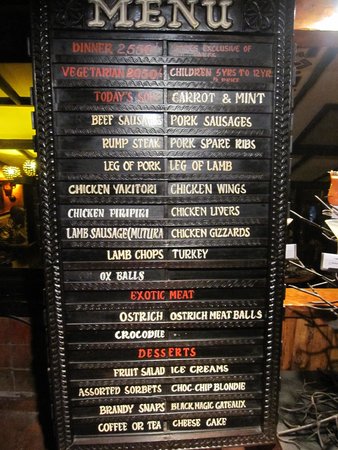 Carnivore Restaurant is the perfect place to be while in Nairobi, for your meal and entertainment. Set in attractive tropical gardens, with outstanding services and the decor.