Talek Gate in Masai Mara
Talek Gate is one of the most developed gates in Maasai Mara. It is located on the North western side of Maasai Mara National Reserve, amidst the large open Savannah grass land right next to the famous Talek River which acts like a natural border between the Eastern and Western region of Maasai Mara. The best lodging options near Talek gates includes Mara Intrepids Tented Camp, Julia'S River Camp, Aruba Mara Camp, Tipilikwani Mara Camp, Mara Leisure Camp, Fig Tree Camp, Azure Mara Haven, Mara Simba Lodge and Mara Serena Safari Lodge.
Masai Mara Fly~In Safaris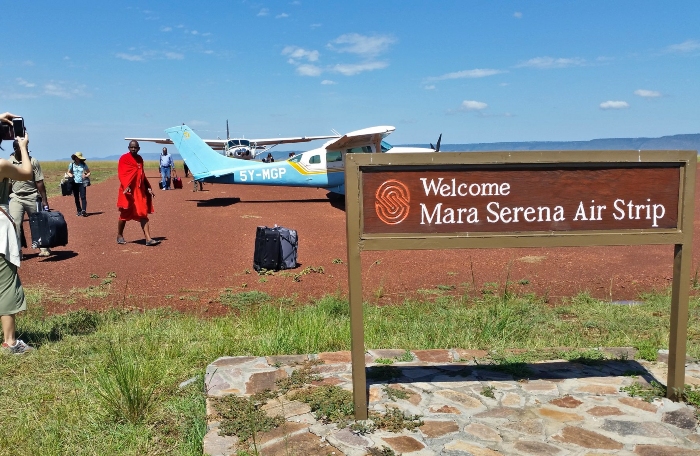 Flying Safari package to Masai Mara are convenient due to the short one hour flight versus the 5 to 6 hour road journey from Nairobi. Flights to Masai Mara being readily available, a flying package safari is possible to book for most Camps and Lodges. Flying to the Mara is also recommended for those who want to enjoy game drives in Open sided safari vehicles.
See Fly-in Packages