Why is Maasai Mara Important ?
Maasai Mara National Reserve in Kenya, is one of the best wildlife destinations in Kenya and Africa, a premier conservation area which is why the Masai Mara is so important to the world being one of the few places on earth where wild animals and their ecosystem exist in a highly protected environment. The reserve is famous for its exceptional wildlife such as large populations of Lion, Cheetah, Elephant, African Buffalo and Rhino, a few amongst the hundreds of animal and bird species that inhabbit the reserve. The 'Mara' as it is also known, is also where the annual Great Migration happens, an amazing event of Nature, an important reason why Masai Mara is recognised as one of the Seven Natural Wonders of the world.
Below are some of the reasons why Masai Mara is so importantand worth a visit.
Wildlife Conservation and Wilderness area: Masai Mara Game Reserve is one of the best known and important wildlife conservation and wilderness areas in Africa. It is globally renowned for its wildlife with approximately 25% of Kenya's wildlife. It hosts more than 95 mammal species besides being a recognized Important Bird Area (IBA) with close to 550 bird species.
The Mara is also best known for the annual wildebeest migration which unfolds between the months of July-October, as large herds of over a million plus wildebeest or gnu as they are also known, migrate north into Masai Mara from the nieghboring Serengeti National Park located in Tanzania, crossing the Crocodile-infested Mara River on the way. The perilous crossing is an iconic moment of the migration, capturing the attention of wildlife enthusiats the world over.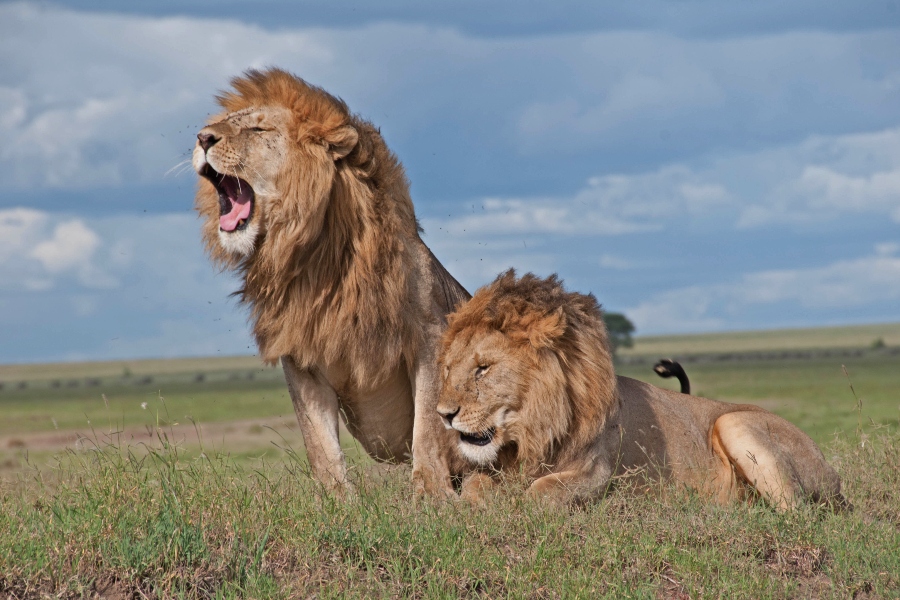 Source of Revenue for Tourism Sector in Kenya & East Africa: Masai Mara is one of the leading sources of revenue in Kenya and East Africa, as it attracts a huge number of tourists from all across the world. Every year, many thousands of tourists visit and stay overnight in Masai Mara National Reserve and thus making it a big income earner for the country. This in turn supports the local indigenous communities living in areas surrounding the reserve, composed mainly of the Maasai people, who in turn play a part on helping conserve the wildlife [see below]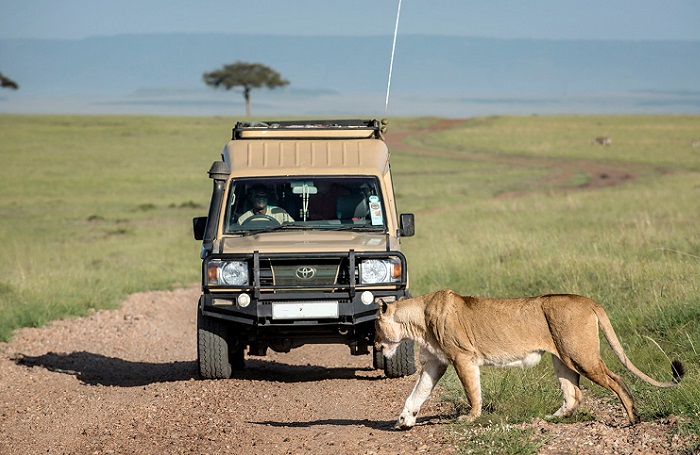 Community Based Protection of Wild Animals: There are several conservancies and Group Ranches bordering the main Masai Mara reserve including Koiyaki, Lemek, Ol Chorro Oirowua, Mara North, Olkinyei, Siana, Maji Moto, Naikara, Ol Derkesi, Kerinkani, Oloirien, and Kimintet. These progressive community-based models of animal conservation in form of conservancies were established in efforts to safeguard wildlife habitat while offering economic opportunity for thousands of people. This is crucial, as an estimated 65% of Kenya's remaining wildlife lives outside National Reserves. The Mara Conservancies cover an area of 336,191 acres – almost the size of the National Reserve – which belongs to 13,236 land owners. They receive a monthly land lease payment, generating an economic benefit to over 100,000 people. This helps avoid human - animal conflict that would ensue if there was no income stream for the local communities who also require land for grazing their cattle and growing crops.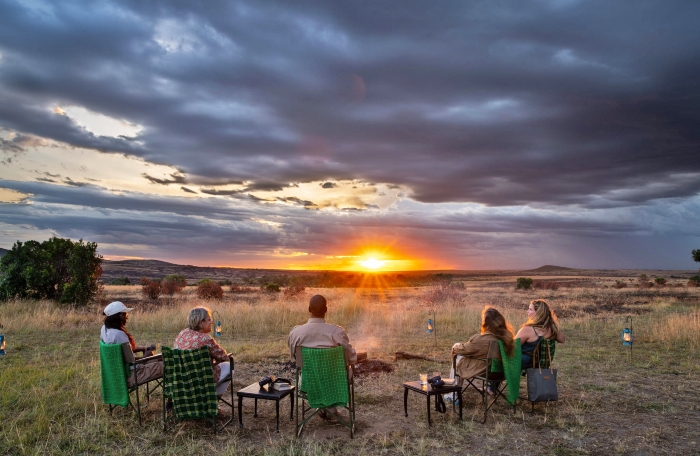 See Masai Mara Safari Packages