Night Game Drives in Masai Mara
Night game drives in Masai Mara are quite a thrill and provide a wonderful opportunity to spot the nocturnal animals which are more active at night than during the day. Some of these nocturnal wildlife that you are likely to see include: Aardvark, Leopards, Hippos, Bat Eared Fox, Silver backed jackal, Honeybadger, Striped Hyena, Banded Mongoose as well as Bush Baby, Bush Pig, Caracal, Genet Cat, Cape Hares, Porcupines, Civet cats, Aardwolf and Owl.

Please Note: Night game drives are not permitted inside the main Masai Mara National Reserve and they only take place inside selected private conservancies such as Mara North Conservancy, Mara Naboisho, Siana, Trans Mara and Olare Motorogi conservancy (located just outside the Masai Mara National Reserve).
As to what time or when these night game drives take place, the typical timing is from 7pm to 9pm ( to start the game drive), with a typical duration of 2 hours. The 9 pm night safari would therefore occur after dinner while the 7 pm one takes place before dinner. Note that private vehicles are not permitted on night game drives whilst unaccompanied and in most locations it is mandatory to have an authorised guide and driver to accompany guests and provide the night safari in line with the local conservancy rules. At most locations infact the night game drive is to be booked via the lodge or camp you will be staying at overnight.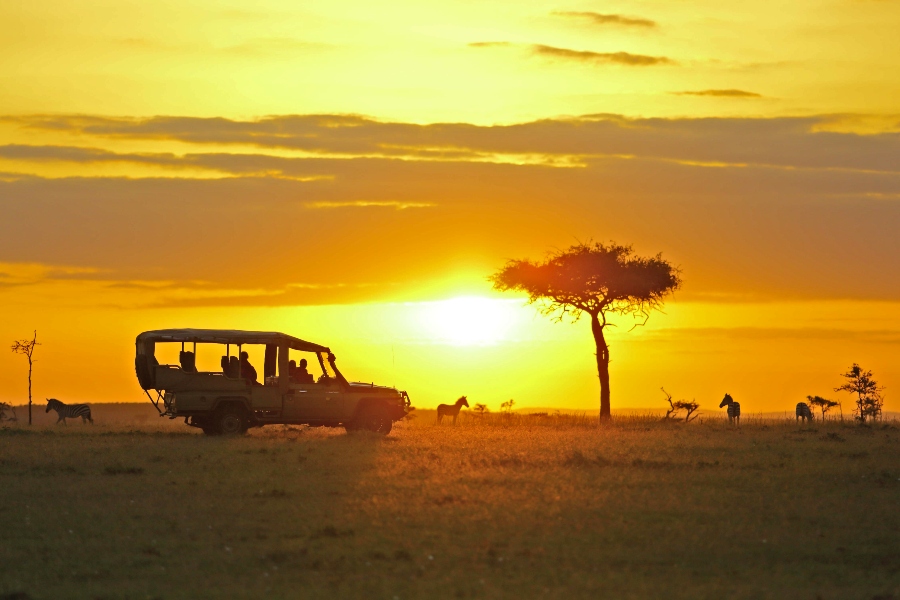 The night safari game drives fees and price varies depending on the conservancy concerned and is exclusive of park / conservancy entry fees. Generally prices range from US$ 60 to US$ 120 per adult per night game drive. Child rates are applicable.
For travellers wishing to book a night safari while in Masai Mara, do contact us for prices and to check availability at suitable camps or lodges where this activity is offered to guests.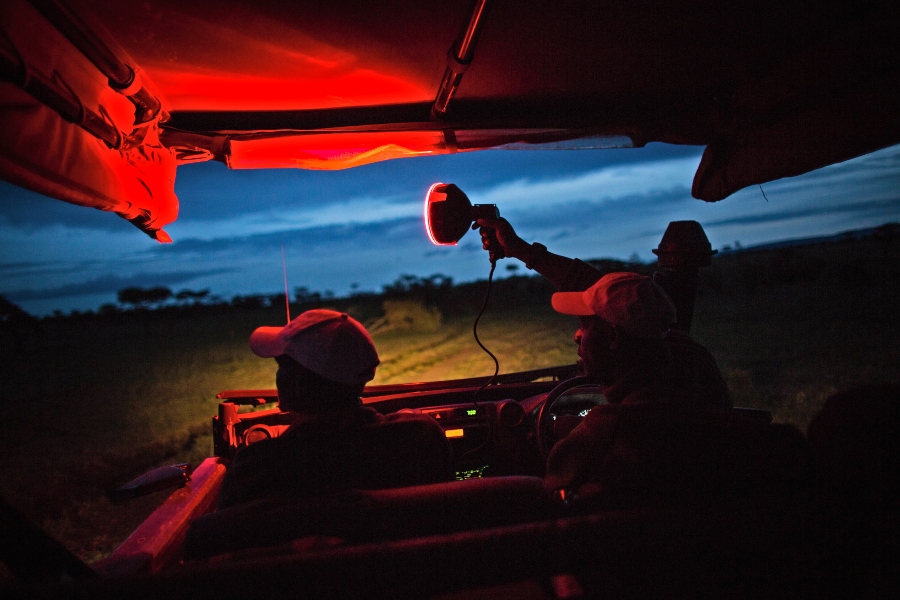 These night game drives are conducted by experienced local guides in 4x4 Land Cruiser or Land Rover vehicles fitted with powerful lights for proper vision at night ( these lights are fitted with animal-friendly red filters). In Masai Mara some of these guides are the expert local Maasai wildlife guidess. Prior to your game drives, your driver guide or local guide will always brief you on the activities depending on the location of your accommodation.