Oloolaimutia Gate in Masai Mara
Oloolaimutia Gate is located on the outskirts of Oloolaimutia town, amidst the hilly eastern end of Masai Mara national reserve. The best lodging options near Oloolaimuita gates includes Ol Moran Tented Camp,Siana Springs Tented Camp, Mara Sidai Camp, Acacia Camp Mara among others.
Masai Mara Fly~In Safaris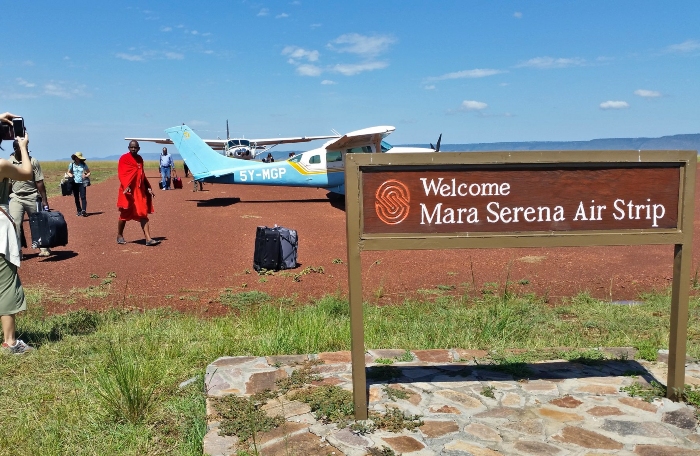 Flying Safari package to Masai Mara are convenient due to the short one hour flight versus the 5 to 6 hour road journey from Nairobi. Flights to Masai Mara being readily available, a flying package safari is possible to book for most Camps and Lodges. Flying to the Mara is also recommended for those who want to enjoy game drives in Open sided safari vehicles.
See Fly-in Packages