Sand River Gate in Masai Mara
The Sand river gate is located on the northern banks of the Sand river, one of the tributaries for the Mara river as well as a crossing point for the wildebeest migration. It also sits on the southern border of masai mara national reserve, a few metres from the border between Kenya and Tanzania as well as the Bologonja gate into serengeti national park. Due to the nearby border between Kenya and Tanzania being closed to tourists, the gate is seldom used, with most using the Isebania border instead.
Masai Mara Fly~In Safaris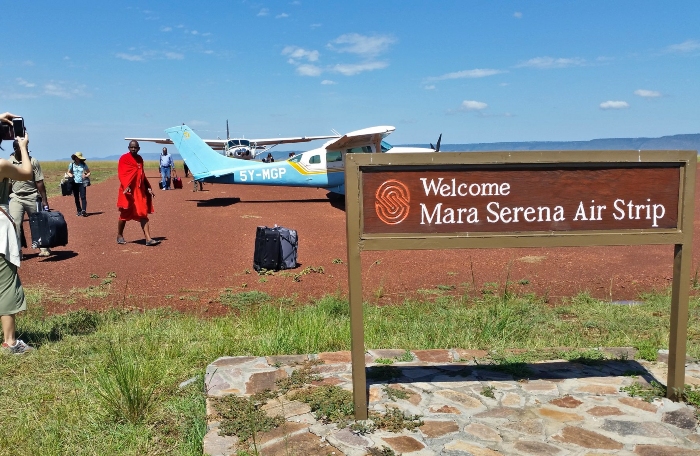 Flying Safari package to Masai Mara are convenient due to the short one hour flight versus the 5 to 6 hour road journey from Nairobi. Flights to Masai Mara being readily available, a flying package safari is possible to book for most Camps and Lodges. Flying to the Mara is also recommended for those who want to enjoy game drives in Open sided safari vehicles.
See Fly-in Packages